WPDKI PRO plugin allows you to change default URL parameters, You can set your own parameters.  Plugin's Default parameters are dyn_keyword and location.
You can change it according to your needs. Like we changed dyn_keyword to service and location to area. Now, its look more relevant to the landing page.
To make changes in the URL parameter, please go to the Keyword Setting page. Change the Dynamic Keyword Name and Location Keyword Name what you want and save changes. That's it!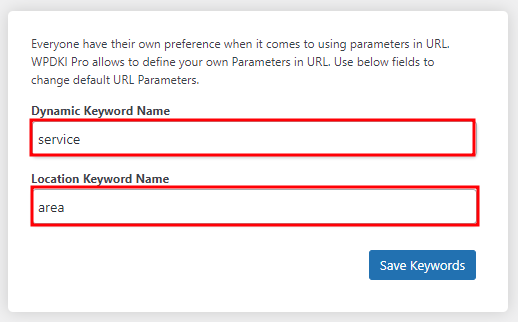 Reduce Your CPC Cost, Increase Your Conversion Rates & Increase Landing Page Quality Score