Basic Setup Guide
The very first thing you'll need to do to get started with WPDKI PRO is to buy the plugin from here and check your email.
 You will get your WPDKI PRO license and plugin by email. Please download the plugin and activate it on your WordPress website.
 After activating the plugin you can see a page WPDKI License.


After this, please set up Keyword Set.
There are 3 types of Keyword Sets. Default, General and Advance.
In the Default, we will add your existing content to make the landing page compatible with our plugin. So, this will be used as our default content. You need to select this Default Keyword in your landing page backend.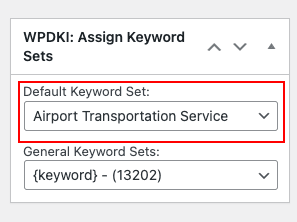 The next one is the General, which can handle any search query to keep the page content relevant to our website. The general tab's content shows when the searched keyword is not matched with our saved keyword.
The last one is Advance, where added content is used with respect to specific keyword search.
Here is the example of Default Keywords setup.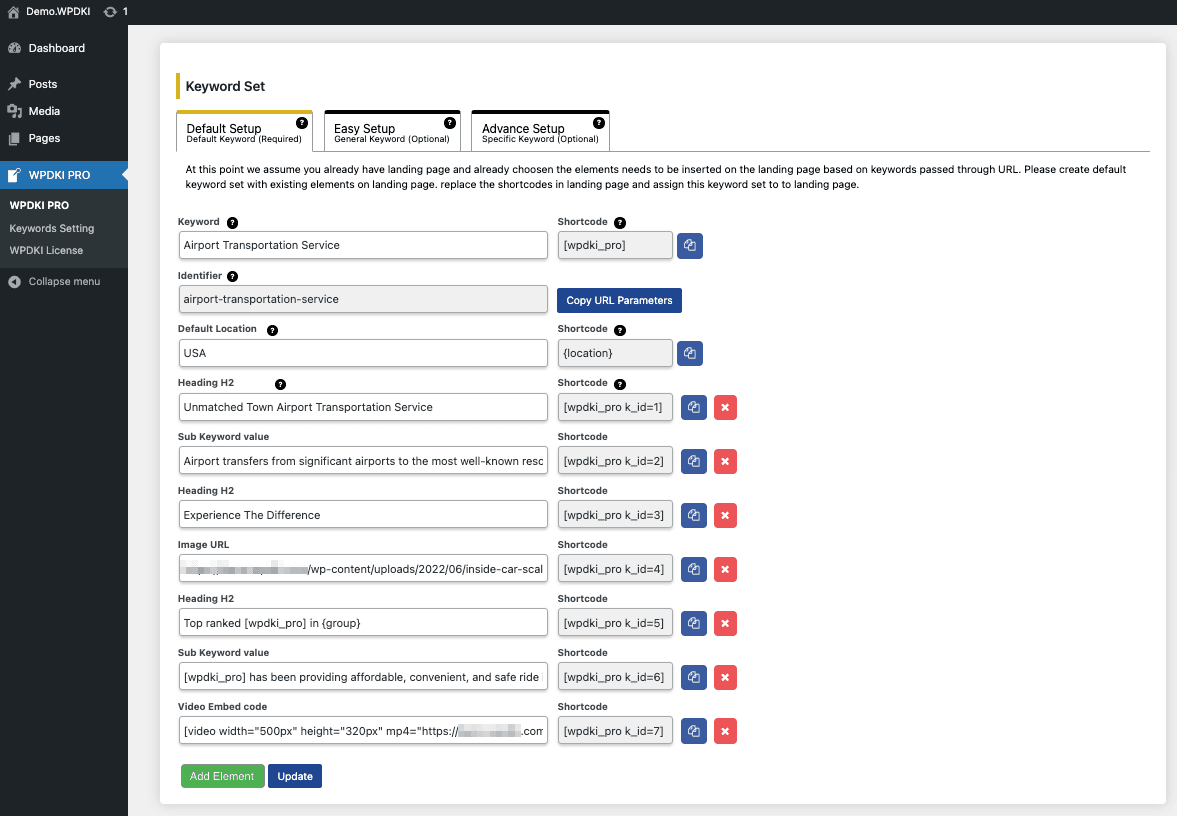 WPDKI PRO allows you to add multiple type keywords. like Image urls, Headings & many more.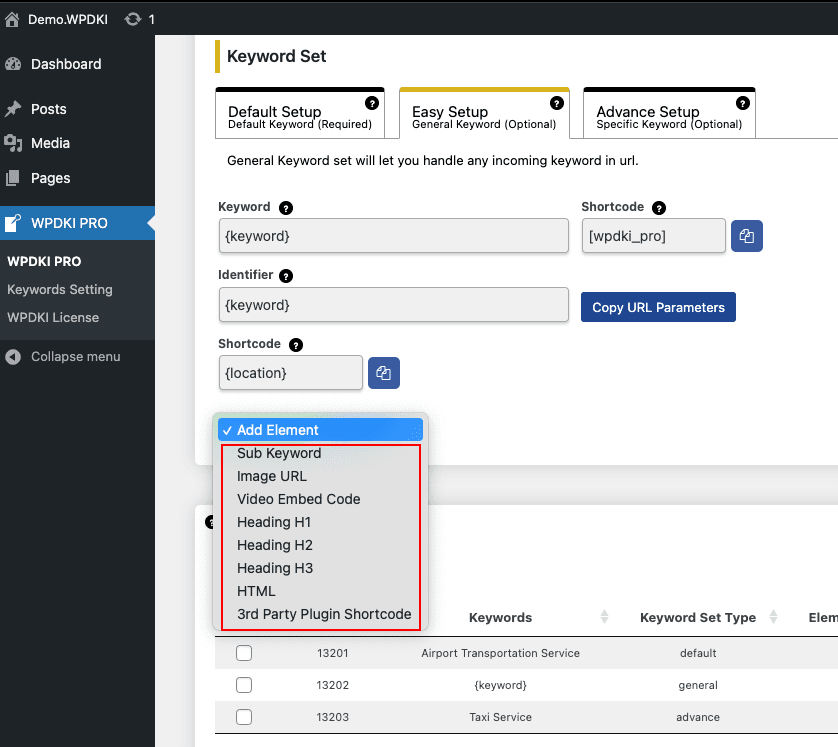 Add created Shortcodes to your Landing page.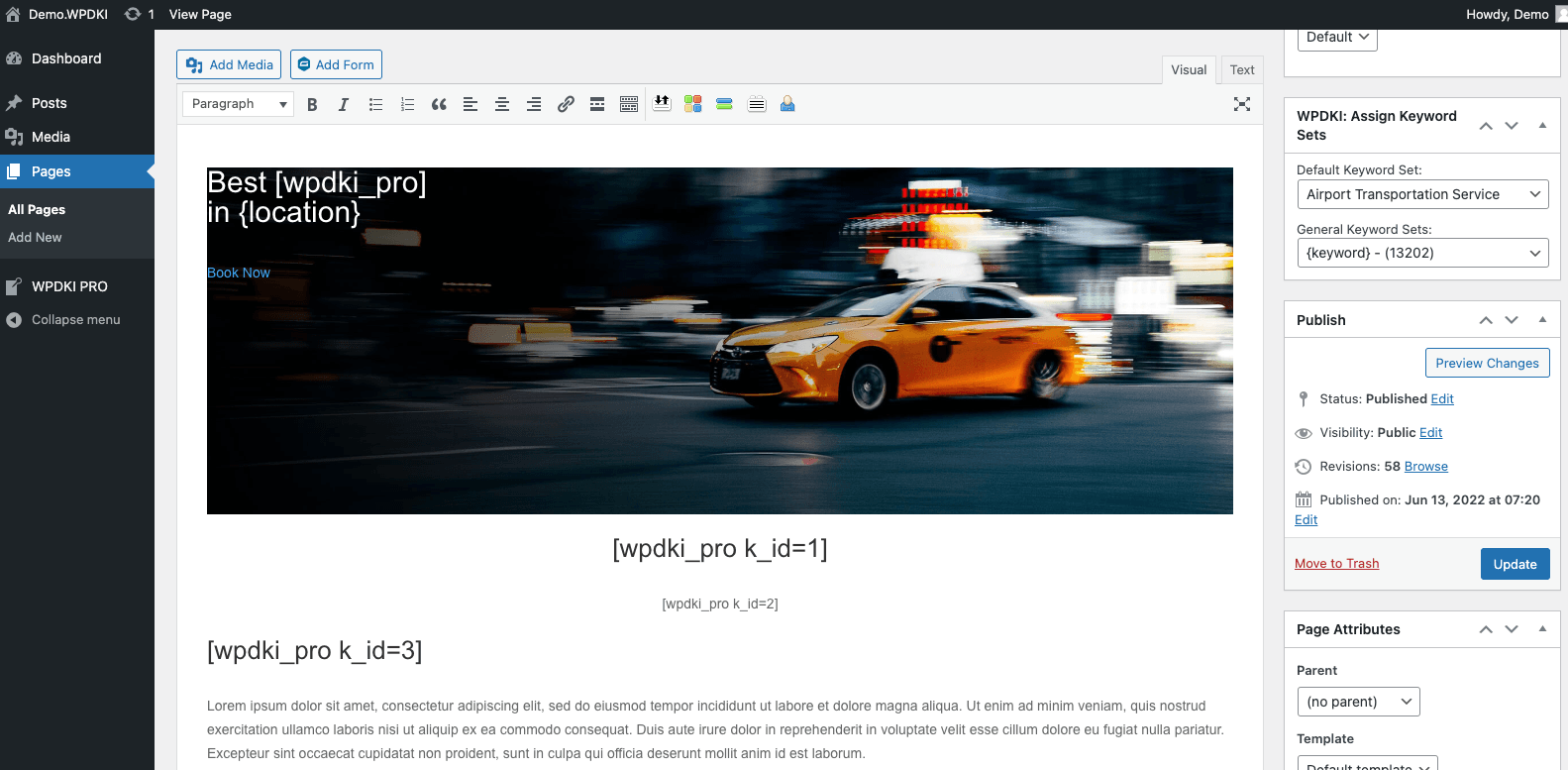 Reduce Your CPC Cost, Increase Your Conversion Rates & Increase Landing Page Quality Score
Please view the page. You will see the value of default keywords.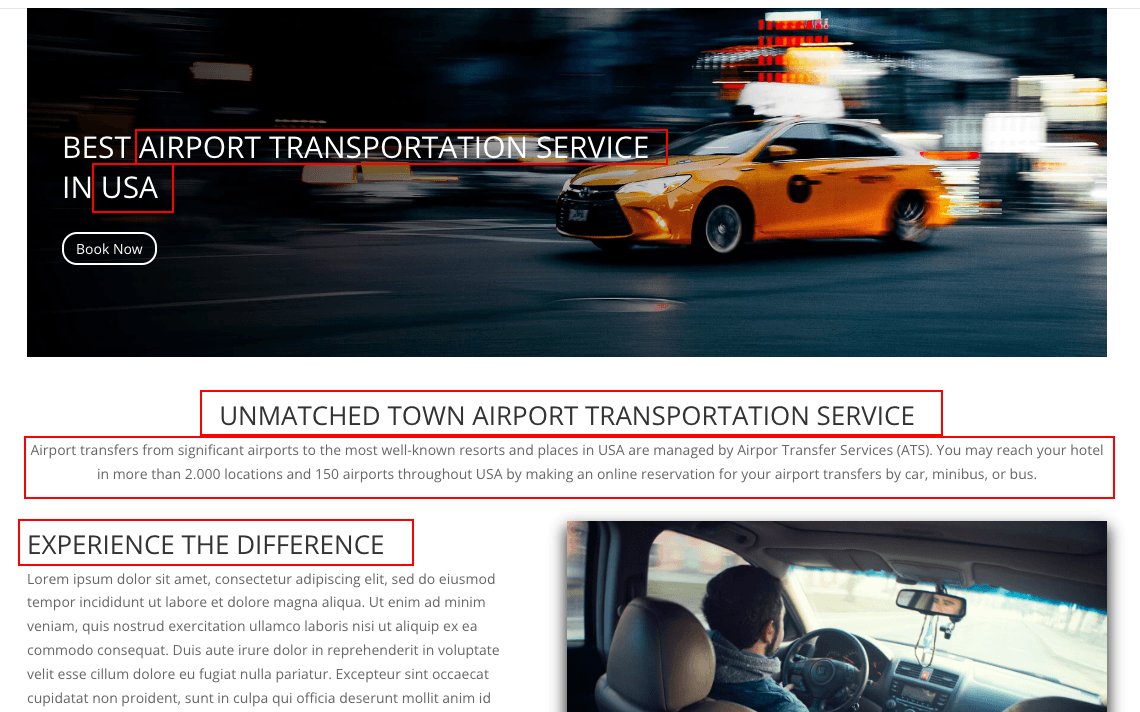 To generate multiple keywords dynamic links for a single landing page please copy the landing page link and add it to the plugin setting page Dynamic Link section.

Select the Keywords set for which you want to generate Dynamic Links and click on Download Dynamic links button.

Generated CSV file will include Dynamic Links for your added URL.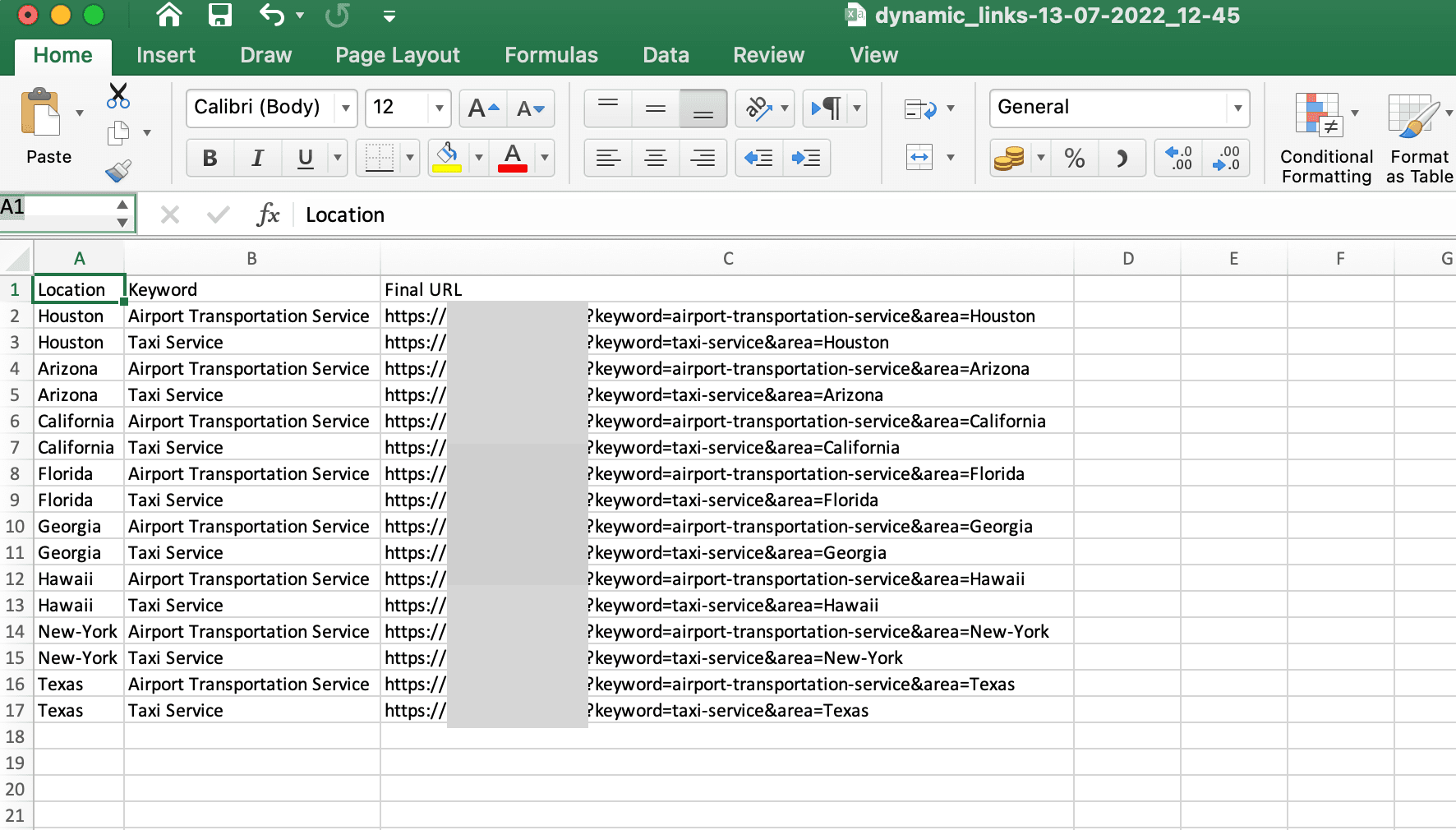 Please contact us with any questions or doubts you may have before your purchase. We are here and happy to help!