Reduce Your
CPC Cost

, Increase Your

Conversion Rates

& Increase Landing Page

Quality Score
A powerful & handy WordPress plugin to improve your site experience for Google Ads
WP Dynamic Keywords Injector brings you enhanced functionality of defining multiple keyword sets for relevant keywords, it not only allows you to define unlimited keyword sets for one keyword but now you can also use Images, Videos through HTML Tags and Shortcodes of other plugins as well. Imagin with one keyword Change in URL it presents all sorts relevant content. which definitely not only improves the experience for Google Ads but also for site visitors.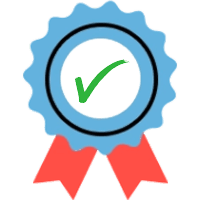 14 Days Money back Guarantee
There is no risk to use WPDKI PRO. If you don't like WPDKI PRO or it does not fulfill your requirements, within 14 days we'll refund your money. User satisfaction is our utmost priority.
See what our customers say?
I use this on a bunch of my sites. really helps on large PPC campaigns.
With WPDK Pro we managed to create in less than a day over 4000 different and personalized pages for our clients. On each page, people see fitting images and the keywords they searched for. Due to that we where able to higher our conversationrate.
Try Now
Still confused? Try before buying! Try the plugin for a free 14-day trial period with 1 license.
Current
OFFER
will not stay here always, Pricing will going to be back to normal soon. Get it now so you don't regret it later. See you inside!
What's Special in WPDKI?
WPDKI enhances your site experience with google ads keyword searching. Its allows you to insert thousands of dynamic keywords not only in page title, page content but also in meta title for the landing pages.
Does WP-DKI work with my page builder?
Yes! It works with almost all page builders, including Elementor, Divi, Visual Composer, Thrive Themes, Beaver Builder, and others. However, you must use a display widget that supports shortcodes. Some text widgets do not support shortcodes, therefore if you have any worries, we recommend switching to a WYSIWYG widget.
How long does my license work?
For early birds like you, it's a ANNUAL Offer! but definitely for a LIMITED TIME.
Which file format is allowed to import multiple keywords?
You can use Comma Delimited CSV format to import keywords on your site. Moreover, you can download "sample file" on the top of added keyword's list. If you have .xlxs(MS Excel) file, don't worry. To convert .xlxs file to .csv format just click on "File" on the top left side of excel. Press "Save as", select "CSV (Comma delimited) (*.csv)" and save it. Note: by using these steps you can convert one .xlxs tab at once.
Get help from a WPDKI Expert
We've streamlined the process for getting support with WPDKI. Everything from code tweaks to the entire setup and implementation is covered. We have a solution. It included online support and tweaks
Get Support